Facebook engagement is the interaction of users of Facebook with your page or posts. This interaction can be in the form of likes, comments, shares, or other ways. Tagging you or mentioning you on other posts is also considered engagement.
Facebook is the top-ranking social media platform with billions of monthly active users worldwide. So, everyone wants to become a popular influencer or successful online marketer on Facebook, but that needs a strong profile and an extensive fan following.
Now, using Facebook isn't difficult at all. Once you have created a page for your business or a personal blog for becoming an influencer, you can begin to get followers instantly.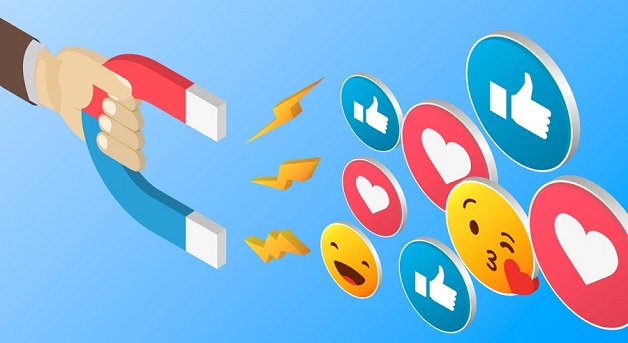 The increase in engagement on Facebook will increase the visibility of your posts and enhance your outreach to people. More likes, more shares, more comments, and more tags will allow more people to find and react to your posts.
Facebook uses a certain algorithm to index and ranks these posts, and certain actions can downrank your post. That means you must not be greedy for engagement and don't bait your audience to it.
How to Increase Engagement on Facebook in 2022
Following are some of the most common and easiest ways to increase engagement on Facebook:
1. Infotainment Posts:
People use Facebook because they want entertainment. No one wants to hear boring sales pitches or lengthy lecture videos on a social media platform. Hence, the first thing that you have to do is not be boring.
Try to inform people and teach them something, but in an entertaining way. Infotainment is the correct term for a mixture of information and entertainment. People would love you if you are giving them information that would make their lives better.
Moreover, a post that shares some information in an entertaining way will be shared and liked much more than a post that is only entertaining or only informative. Hence, infotainment will provide you with increased Facebook engagement.
2. Brevity is the Soul of Wit
The essence of a statement or information lies in the concise wording and delivery. If you are using lengthy posts or long videos to convey your message to your audience, people might not even bother to check them.
Keep your posts and videos short, tell them the gist, the crust, and don't plunder on the unnecessary details or they will skip you like that unwanted ad on a YouTube video. Being brief also shows the essence of intelligence, hence people will be more prone to listen to you.
3. Be Creative to Hook Them
People often scroll very fast when surfing going through their news feed. Your content must be eye catchy in order to stop them, make them scroll back and read your post or watch it.
To achieve that, you must be creative. Now, creativity can come in any form. You can write something that others can't resist, you can create art, edit a picture, etc. it depends on your passion. Follow your passion to always create something new and interesting.
Once you have hooked them, they will always interact with your post in some way. They might do it all, like, comment, share if the post is interesting enough.
4. Upload Pictures and Videos
Landscapes and Quality portraits are loved by everyone. If you have a camera, you can become a good photographer. Humans crave emotions and for that, they love to see moments captured in pictures and videos.
Show people the random clicks that capture a rare moment. You can post a controversial picture to start a dialogue with your audience or start a dialogue between them, where they can discuss certain issues based on a picture or video that you posted.
5. Use All Features
Since its launch, Facebook has become a completely different platform and has introduced tons of features that allow you to interact with your audience in different ways. Now you can upload stories, start live videos, etc.
You must use all of these features so that your audience perceives you as an active user who engages in every way. Every step you take will increase your engagement on Facebook. You have to remain active and upload stories daily.
Related: Buy Social Media Marketing Service
6. Interact with Your Audience
One of the most important steps of increasing engagement is interacting with your audience. Replying to their comments, answering their questions, reading their comments to know them, and talking to them through live videos increases your engagement a lot.
Interacting with your audience helps you figure out what to post and how to alter it according to your audience on one hand and the other lets your audience know that you are an active page owner who listens to them and responds. That matters a lot.
Interaction with your audience is the key to becoming a popular influencer on Facebook. Just uploading stories and posts isn't enough to increase engagement. If you don't respond to their arguments and queries, they might stop interacting with your posts.
7. Start Polls and Ask Questions:
Another interesting way to increase Facebook engagement is to start polls. Polls are a great way to get your audience involved with the posts. People love to vote on social media, and this also gives birth to discussions and conversations in the comments section.
If not a poll, then you can simply ask some interesting questions pertaining to their interest or some ongoing situation to start a discussion that will increase activity on your page. Interesting questions often start long comment threads.
8. Post at the Right Time
As I mentioned above, to become a successful influencer and increase your popularity, you must know your audience. Hence, you will also know the time at which they are most active. Posting during that window will increase engagement a lot.
That is because during that time your followers will be active. When you post, your posts will appear at the top. If you are creative enough to hook them, they will spend the rest of their active time engaged in those posts.
9. Focus on Quality, Not Quantity
Posting a large number of pictures, videos and content isn't the key to increasing engagement or becoming a popular influencer. You must maintain the quality of your posts. Your posts must be profound to start a dialogue or discussion.
Just posting random content can yield good engagement sometimes, but it can ruin your page and you can lose followers. If you post a lot, you will have less chance of interacting with your audience and fans.
10. Promote Your Page on Other Platforms
Invite people to join your page from other platforms. If you are working to become a successful page owner or popular influencer, you must be working on different platforms. Invite those people to join your page on Facebook.
You can also ask your friends to promote you and invite people to follow your page. Moreover, the content you create yourself, add your page's username or embed its URL into it, in that way people will come looking for more such content and join your page.
You should also join Facebook groups to have conversations with your fans. You can also join other groups and promote your page there. All these steps will help you increase engagement on Facebook.
11. Complete Your Profile and Try to Get Verified
Add every bit of information you can to your page. Add a call-to-action button, link your other accounts and website. People will be able to send you messages in case of queries and will be able to interact with you.
Get your account verified as soon as possible. The verification badge is seen as a sign of trust on social media platforms. They tell people that you are authentic and hence people trust you more easily which leads them to follow and interacting with you more often.
12. Use Hashtags
One of the most influential resources on Facebook is hashtags. You can use them to join the trends and start conversations about ongoing issues. Using relevant hashtags also boosts your posts and make them more visible to audience across the world.
However, you must not overuse them. Don't put in too many hashtags or use irrelevant hashtags and they can be your downfall too. In short, hashtags can be tricky so you must be careful when using them.
13. Use Facebook Perks
Facebook also offers to boost your posts. It is a paid perk that increases the visibility of your post to your target audience. When you pay Facebook to boost your post, it converts your post to an ad and shows it on your target audience's timeline.
14. Consider Making a Team
Once your page becomes a bit popular, it will be difficult for you to manage it alone. There will always be potential for expansion and room for improvement. Hence, you must organize a team that can be of friends or colleagues, to help manage your page and interact with the audience regularly.
15. Purchase Facebook Services- Likes, Views, and Much More
You can also purchase Facebook services from agencies. These services increase your chances of engagement a lot. They provide thousands to millions of likes and views on your account that are delivered instantly. A great way to improve your engagement.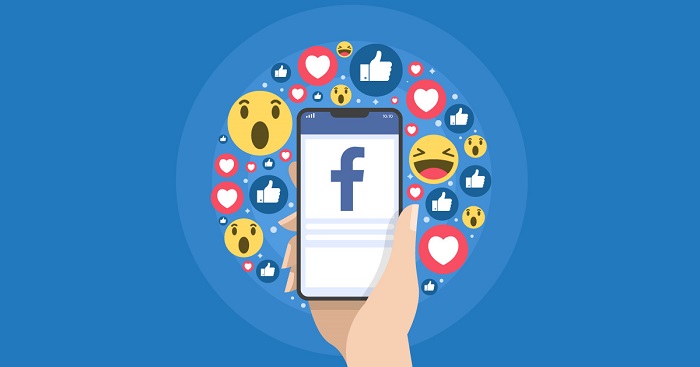 Things Not to Do to Increase Engagement on Facebook
Although the above-mentioned steps are some of the most important ones for increasing Facebook engagement, there are also some things that you should consider not doing. While on one hand, certain actions can increase your visibility and popularity, certain others can also downrank you. Here are some of those things to keep in mind:
Don't Post Random Content
While posting actively amounts to engagement, it must be done with profound thought and research. You must understand the preferences of your target audience through interacting with them. If you only keep posting random content, the results will be disappointing.
Don't Use Bait Posts
You might think of bait posts as a good way of increasing engagement, but in truth, Facebook abhors them. They downrank your page and your other posts as well. Although new users find them interesting, generally people hate them and see them as a cheap trick to gain likes, comments, and shares.
Create Rules and Respect Everyone
Last but not least, don't create a biased page because you might earn some popularity, but eventually your page will be reported and suspended. Create a fair environment in which everyone can talk with liberty and freedom while respecting everyone else.
Frequently Asked Questions:
What is the best way to increase engagement on Facebook in 2022?
The best way would be to stay active, posting creative content, and interacting with your audience. This will increase engagement on the platform considerably. Certain other factors can contribute to that engagement.
Why do I have low engagement on Facebook?
You are either posting too much or posting too little. Focus on making a creative post, try infotainment ones. Also, focus on quality, not quantity. Post during active hours and interact with your audience more. Your engagement will considerably increase. Spending a bit of money to boost your boosts is also a good way to increase your engagement.
What is a good engagement rate on Facebook?
According to experts, above 1% engagement is considered good engagement for a Facebook page. If you are below that then your engagement will be considered either average or too low. You can increase engagement considerably by just following the simple guide shared in this article.
Conclusion
Increasing engagement on Facebook isn't as difficult as some might think. It just needs devotion and time. Creative content and infotainment pictures are a good way to increase engagement. Interact with your audience as much as you can to learn about their preferences and interests so that you can spark interesting discussions on the page. Work hard, stay focused and your engagement will considerably increase.