Instagram Marketing Services
Reach Out To The Audience Globally With The Help Of Instagram Marketing Services By Showcasing The Skills You Possess
Visual Content has become the core of social media marketing. Instagram is one of the largest social media platforms and an opportunity ground for many brands.
Instagram is being used by the major population of the world. This platform contains visual content which, if used for marketing, can turn out to be very productive.
Brands and other companies can use this platform to market their products and services. Moreover, this platform can also be used to increase the popularity of your brand and customer interaction.
Our marketing specialist at XIHAWKS designs creative and engaging visual content that can attract large masses to your product. So, what are you waiting for? Reach out to us to get a free quote on our Instagram marketing services.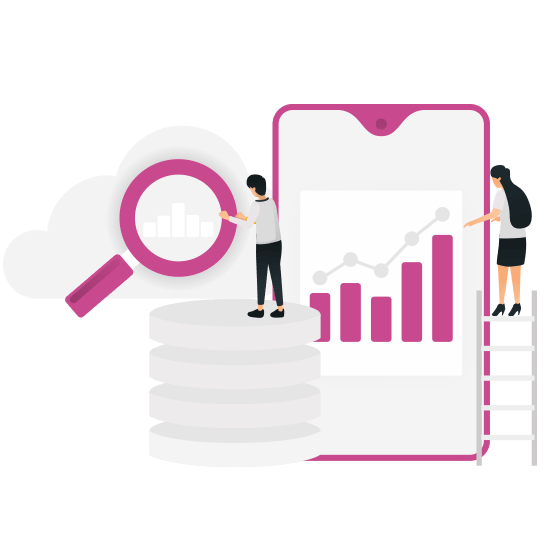 Essential for Your Business
Instagram has become one of the largest social media platforms in the world. Even Mark Zuckerberg saw its potential and decided to buy the platform. This platform has one of the largest numbers of daily active users and is used to share more visual content than other platforms.
This proves it to be the best marketing ground for aspiring brands. They can use Instagram to market their services and products. Moreover, Instagram can bring more familiarity between you and your customers as you can share inspiring stories of your company attractively.
Moreover, you can also start interesting hashtags and conversations between people. This method makes you aware of public opinion about your product and services. Effective customer interaction and customer satisfaction can be achieved more efficiently through Instagram. You will always be close to your customers.
Moreover, this platform also enables you to keep an eye on your competition. Hence, you will always know where you stand in popularity and ranking. Last but not least, the engaging visual content shared on Instagram attracts the attention of more people. Interacting with influencers also promotes your products and services.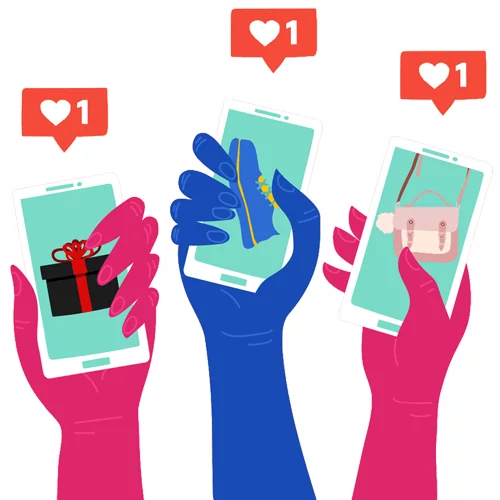 Our marketing services include step by step process that can help your business achieve great heights. This will take some time. Our specialists will analyze the available data from your brand and also from their independent research to devise an effective marketing strategy.
Once the strategy is mutually agreed upon, we will move to the next step. In this step, our expert designers will create engaging content to attract potential customers to your page.
Our Instagram management team will keep your content fresh and updated. Moreover, they will also interact with customers to satisfy their queries. Our services also include regular reporting that will help you keep track of your progress. The comparative analysis will always keep you aware of competitors.
Instagram Marketing Services We Offer
XIHAWKS offers a variety of Instagram influencer marketing services that can help your brand achieve both popularity and success. Our specialists at XIHAWKS use creative Instagram graphics to design attractive visual content that will grab the attention of more customers.
We also utilize trendy hashtags and upload audience engagement videos and Instagram stories regularly. Hence, people will always see you on top of their stories. Our Instagram management team markets and promotes your product. Our services also include a shop catalog on your Instagram page.
Last but not least, our experts in Instagram advertising services use creative and catchy captions. Creative Instagram Graphics Utilizing Trendy Hashtags

Audience Engagement Videos Regular Instagram Stories Creative & Catchy Captions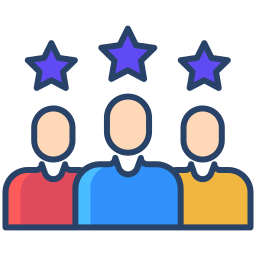 Reach More Audience
Instagram is the best platform to reach a large number of people around you. This platform entirely consists of visual content. Our specialists design creative and engaging content which captures potential leads that are later turned into sales. As your page gains followers and popularity, you will have an increase in the number of sales and services. Our experts will devise the best methods to attract and hook people to your advertisements. Moreover, our management team will also use other strategies that will increase your popularity and followers. This will increase the outreach of your brand. By connecting with several bloggers and influencers, we will promote your product and create a demand for your services in the public.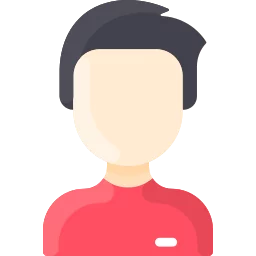 Connecting Potential Customers
Instagram provides you the best platform to interact with your customers and attract more customers to your product. Our management team can resolve customer queries to build trust with them and keep them satisfied at all times. Moreover, we can also create rewards for customers like discounts on your products and services. This will attract other people to your product. Customers who work positively with you and promote your product can also be rewarded. This will help in engaging other customers and potential customers in promoting your product positively. You can share positive reviews on your stories. Moreover, the cons described by honest customers will also help you grow as a brand.
Work With Influencers
There are a large number of public influencers on Instagram. These influencers include celebrities, models, and other adventurous people with a large number of followers. These influencers can be contacted for paid collaborations and promotions. This will help in promoting your product to a larger number of people. Hence, your followers will rapidly increase. Our experts can find cost-effective influencers to promote your product. This will help you earn more profits with less investment. Moreover, these paid promotions with popular influencers can be negotiated. These influencers will increase the popularity of your brands singlehandedly to a much larger audience.
Share Your Project With Us
You can reach out to us if you have any queries or for a free quote on our services. You can contact us at +1 (212) 678 2100 or email us at [email protected]. We provide top Instagram marketing services in the industry.
Frequently Asked Questions
Are Instagram Ads worth it?
Instagram is one of the largest social media platforms and has an enormous number of daily active users. Instagram ads attract many people toward your products and services and turn them into potential customers. Definitely worth it.
How much Instagram Marketing Services cost?
Instagram marketing services cost between 0.20 dollars to 6.70 dollars on average (According to WebFx). However, these only include the cost of clicks and impressions. For paid promotions, the cost may vary up too much higher rates.
Does paying for Instagram promotions work?
Yes, they do. However, for personal satisfaction, you can contact a small influencer and see the effects yourself. Paid promotions are totally worth it. They increase your followers and popularity rapidly. 
Other Social Media Marketing Services.