Beautiful ecommerce sites from the world's most trusted Shopify Plus agency.
To launch your online marketing brand, you will need professional advice and proper information about online marketing, about what platforms are best to startup on.
XIHAWKS will provide the Shopify website development services you need. We will develop the webpage from head to toe taking care of everything.
Although it is easy to use Shopify and you can start managing your business on it, but it doesn't mean you will master it overnight. It will take time to learn how to get your desired settings on the page. So, why not leave it to the professionals.
Moreover, managing an online marketing business takes a lot of time. Along with all the editing and managing you will be doing here, you will also need a team to manage other factors contributing to the ranking of this website.
Fortunately, XIHAWKS has got you covered. Our management team is both experienced and skilled in Shopify services. We will develop a powerful and unique design for your website that will increase web traffic and conversions. 
You might either be a new person seeking to launch an online eCommerce store or someone who has established a business but is looking for improvement. If it's any of those cases, you are in need of Shopify print on demand services.
XIHAWKS is one of the prominent SEO agencies that also provide Shopify services. As a reliable brand, we are responsible for every website we create and its success. We will design your website both in a modern and unique theme that will appease the customers.
Our Shopify specialists have a way of designing unique designs with perfect product and order management, and an improved user interfaces for better and easy shopping on part of users.
The design plays an important role in the success of your website. Poor designs and management can lead to traffic loss because customers will find it inconvenient to use your website.
A unique and improved design with a better interface will have more chance of increasing clicks to leads conversion and converting potential leads into sales.
There are a lot of free as well as paid themes available on Shopify. However, our guidance with the choice will provide better results for your website. Our Shopify experts have plenty of experience and hence they can guide you in choosing the design that best suits your product type and brand. We will also integrate that website and manage it for you. After mutually agreed on your desired design, we will apply it on the website and help you bring it to uniformity.
After the designing process is complete, we will move to development. Developing a store is a difficult job as you have to manage products, orders, discounts, deliveries, transactions, and customer support. XIHAWKS is ready to take care of it for you.
During all the development process, we keep a close touch with you, providing regular reports on our progress so that you can keep track of it.
We can also add the features you desire to your store. These features will be uniquely designed and integrated so that they look appealing enough to customers to click on.
Don't worry, we don't leave you after the work is over, Our development services last long after. We also offer other services you can avail of for enhancing other abilities of your website to achieve success.
Our support packages can take care of any future alteration or improvement you might desire in your website. We also have a team of SEO specialists who can promote your brand with on-page and off-page SEO optimizations to increase the ranking of your website.
XIHAWKS has already helped put a lot of successful online eCommerce businesses on the web. We have converted desires and concepts into actual designs that have helped shape the portrait of brands. As a Pro-Shopify agency, we provide a complete set of services that help your brand achieve the highest success in online marketing and give tough competition to others. Our pro-teams are both experienced and skilled in providing these services.
Our Shopify Design & Development Services
We provide a wide variety of Shopify store building services that help you in the design and development of your website. We offer design and development services for both the theme and the store.
In case you desire to move from one eCommerce platform to another, we also help you in Shopify store migration.
Shopping cart integration and custom development are also two of our advanced services. You can avail of all of these services at one stop, that's XIHAWKS. Shopify Theme Development Shopify Store Customization Shopping Cart Integration Shopify Custom Development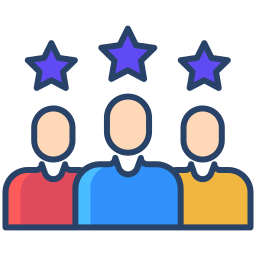 Our staff has a decade of eCommerce experience through proper research-based methods. This expertise helps us bring the best Shopify services to you. Our design and development services will make your website look eye-catching.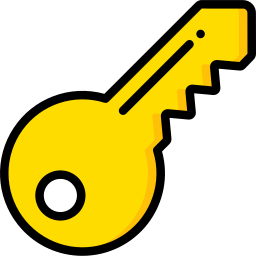 We provide full-cycle services in which first we strategize the concept and then design it into the theme. The management team is skilled in this regard. We also keep in contact with you for your approval on designs and improvisations. 
We create websites and apps for you that have an improved user interface. Customers find them easy to use and browse. Our vision lies in planning, and hence we strategize every move based on proper research.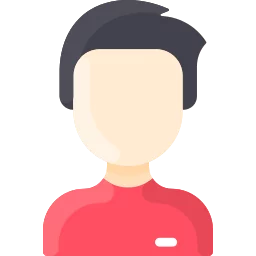 Our web designs are also user-friendly. Our team lays special importance on that aspect. You can't be successful in an online business if your customer finds your website inconvenient and are unable find what they are looking for.
Share Your Project With Us
XIHAWKS is one of the prominent Pro-Shopify agencies that provides design and development as well as other services to enhance and promote your website.
Give us a call if you have any query or reach out to us today at +1 (212) 678 2100 to get a free quote on our services. You can also reach us through email at [email protected]. Bringing your concept design to your brand's disposal is our job. 
Frequently Asked Questions
1. What are Shopify Design and Development Services?
These services help you design the theme of your website, bring uniformity to your store and help you manage the contents on it. Shopify services are provided by various agencies. These agencies have teams to manage these services for you.
2. Why do you need Shopify Design and Development services?
Shopify design and development services will give a better suiting theme to your website and arrange the store in proper order. This will help increase lead conversions on your website. Shopify services are in high demand these days.
3. Can you customize the theme on Shopify?
Yes, you can. The themes provided on Shopify can be customized to meet your desired standards. Many agencies provide these services that help you convert your concepts into real designs. XIHAWKS is one of the prominent ones.
Other SEO Services to Boost Your SERP.
With technical SEO, you can help search engines access, crawl, interpret and index your website without any problems.
Learn More »
Off Page SEO refers the best practice to create 1 page per single targeted keyword to rank in SERP
Learn More »
If You have any store you can get rank and get your product sold with our ecommerce SEO solutions.
Learn More »