Marketing has evolved over the past few years and digital marketing is at its peak. It has all the potential to grow exponentially in no time. The experts believe that it is a great way for marketers and customers who want an engaging experience. Social media has its own place in enhancing engagement. It helps create trust with potential customers and can be used to gather information about the business, company brand, or product that's being marketed. So, it's time to set up Instagram for business.
We cannot deny the importance of Instagram marketing when it comes to social media. Instagram in particular has reached an astronomical number of users, making this platform incredibly useful for companies looking to expand their influence and reach potential customers around the world. Starting your marketing campaign here is a great idea.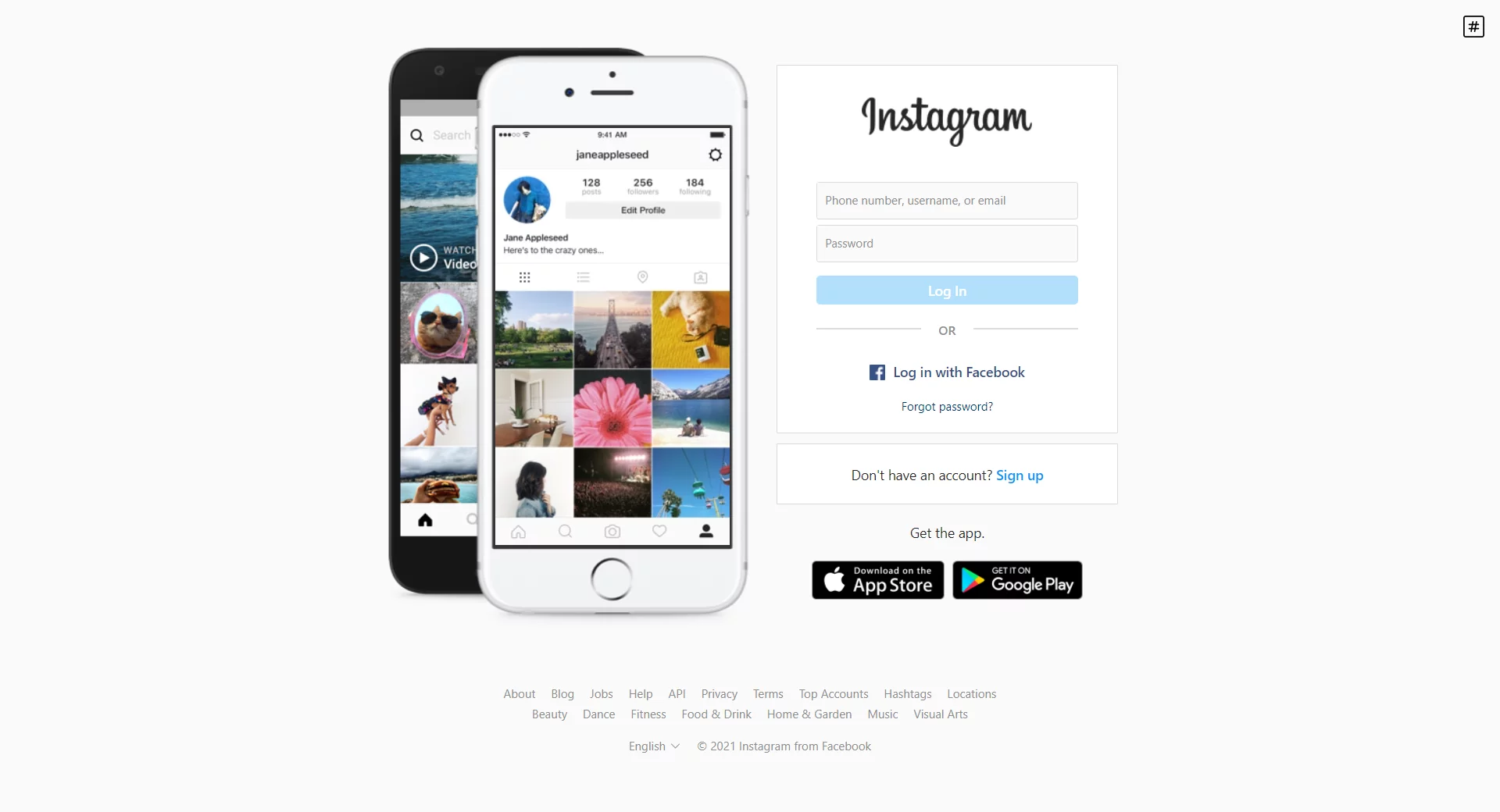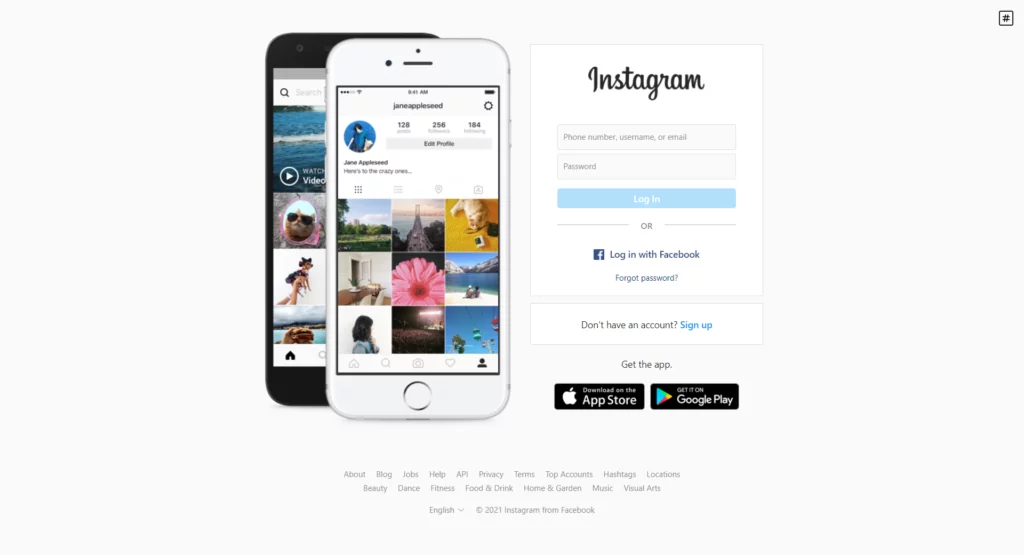 Create Instagram Business Account
Instagram is so common nowadays in public but most businesses are still curious to know how to set up Instagram for business? So, we have got you covered.
Step 1- To create an Instagram business account, you first need to create a basic account by simply clicking the ''sign up" button.
Step 2- Now you will have to put your phone number/email, full name, a unique username, and password. Put the right information according to your business but in case of any mistake, you can change it later. After filling in everything, click the "sign up" button or you can simply click "login with Facebook" for a quick start.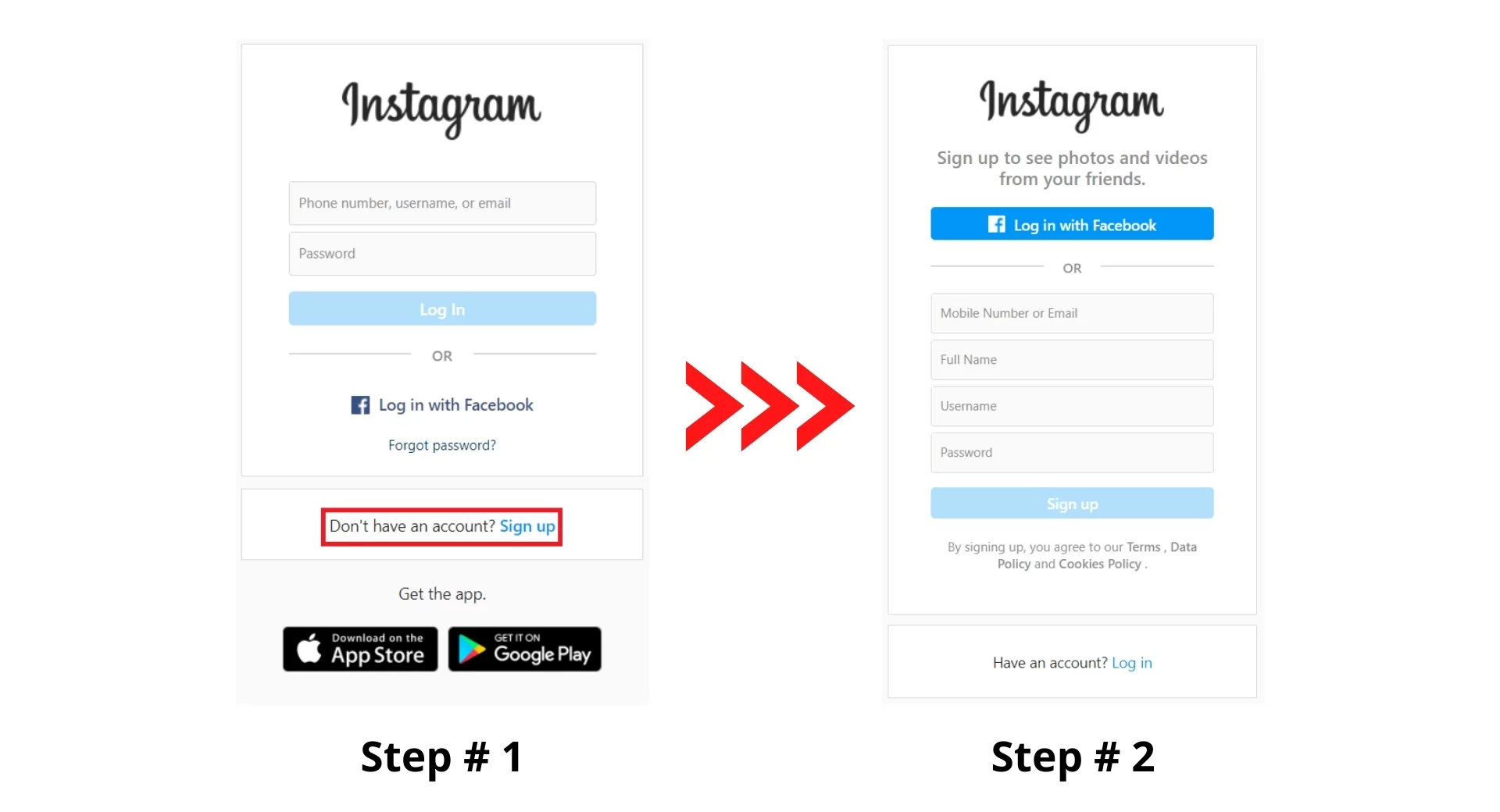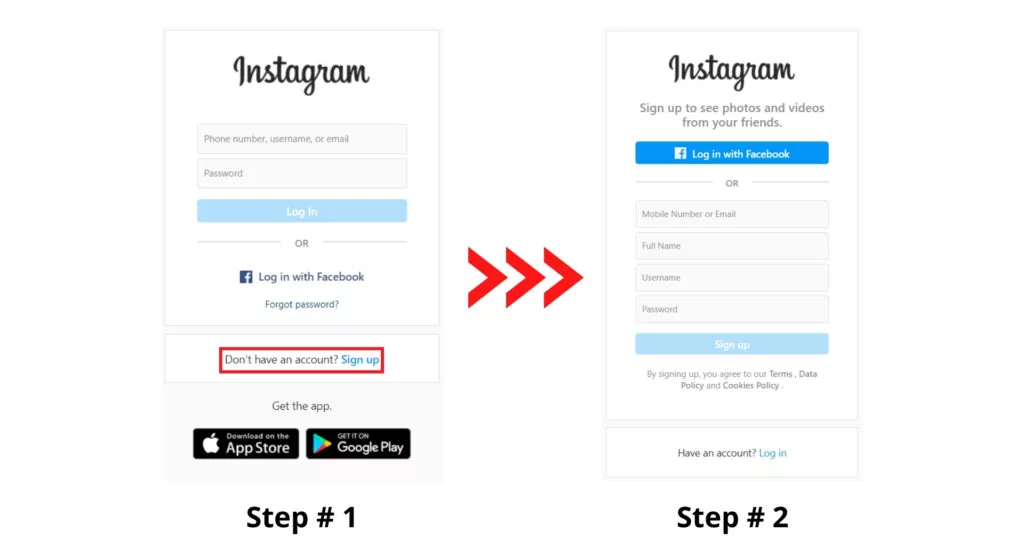 Step 3- In this step, they will ask you to put your date of birth. Click 'Next' after putting in the right information.
Step 4- Now you will have to confirm the email address or phone number you have provided by putting in the confirmation code. After that, you are done with the basic account setup.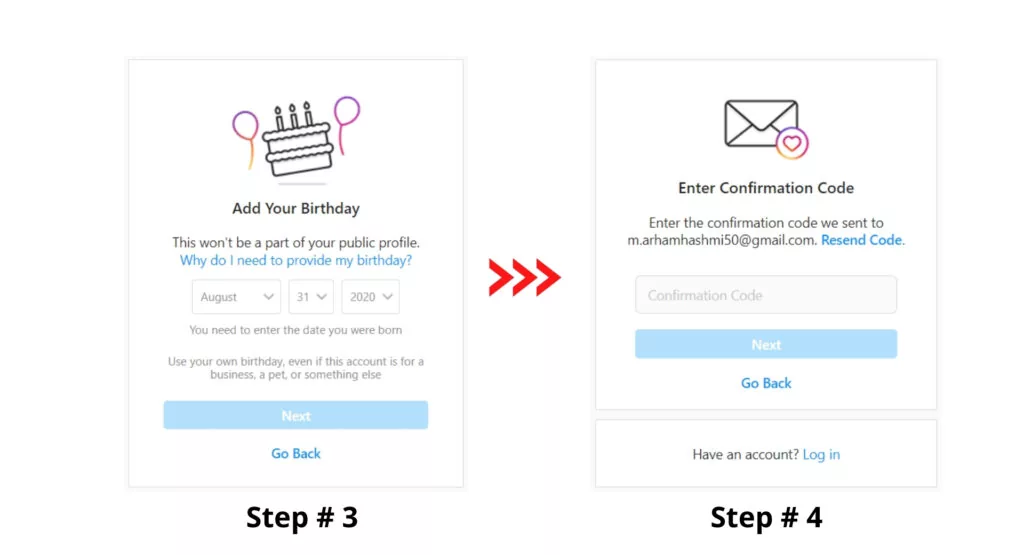 Step 5- Click ''edit profile" > ''Switch to Professional Account" and now you will have to choose the option b/w creator or business profile. So, choose according to your requirement and you have done with it. Now, complete your profile by adding a brand logo as the profile picture, bio with your website link, and other necessary things. We will discuss them further.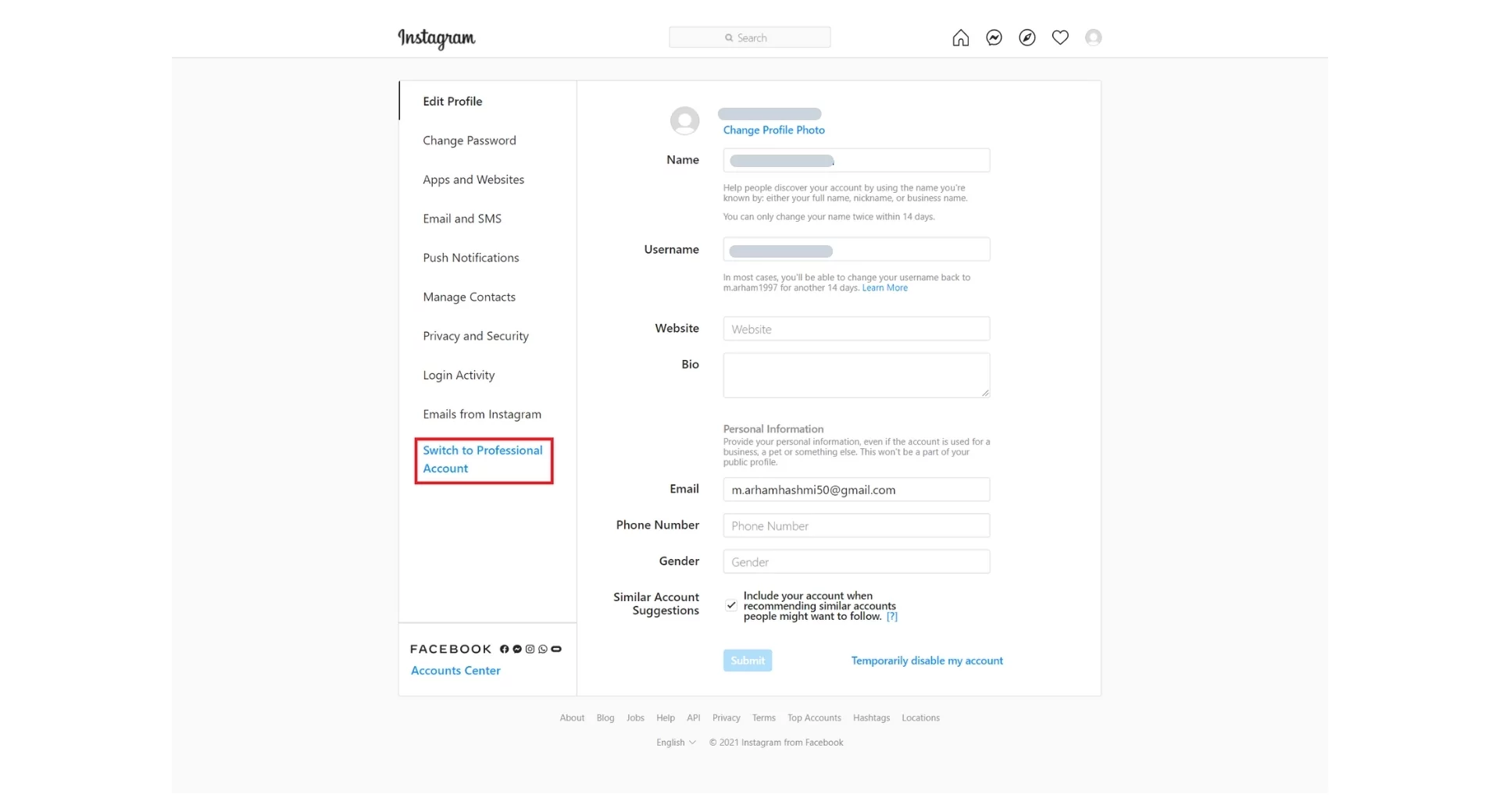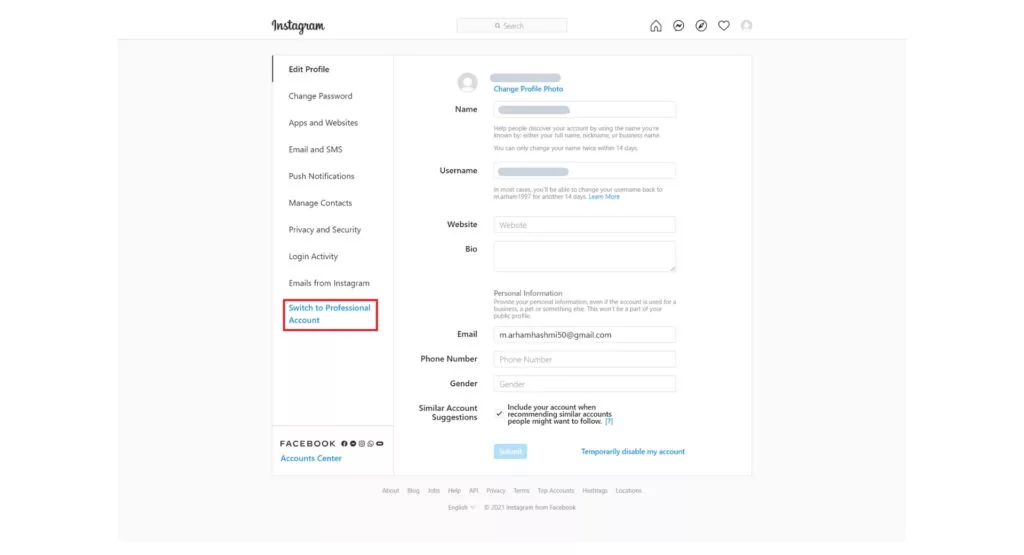 Make Your Business Profile Look More Appealing
Have you set up Instagram for business? Now, it's time to make your Instagram business profile more appealing, you need to add a descriptive and accurate bio that highlights the products or services in which you specialize. It makes your customers trust you more before buying. Add an appealing display picture to attract the audience. There are many more ways, so we have covered everything in detail.
Professional Profile Picture
Business Instagram accounts should have a professional profile picture. Most creators use pictures of themselves, but businesses include images that are relevant to them like logos or some related images. A business account may not be taken seriously if there is something unprofessional on it.
Informative Bio
Try to provide more relevant and precise information to your bio because this thing has all the power to convince your customers. Most of the professionals use something related to building a brand's trust like "Since 2012" or "24/7 support" etc. Please make sure that it should not be lengthy because Instagram has a character limit of 150.
Link your Website
Instagram doesn't allow you to paste a link everywhere in posts and it only provides the option to add a link below the bio. Make sure that you put the most usable link there. The majority of the professionals link their home page with their Instagram profile.
Create Highlights
Most people ask, how to set up Instagram for business properly? The simple answer is by doing some extra work that your competitor is not doing. The highlights feature is not so old on Instagram and it has made the place. Instagram allows you to add different highlights differentiating as per your needs. Like you can tell about your collections, reviews, guide, or anything that can represent your business in a positive way. To add an Instagram highlight, you just need to post a story and click the ''add to highlights'' button. In the following example, you can see how Instagram does it by itself.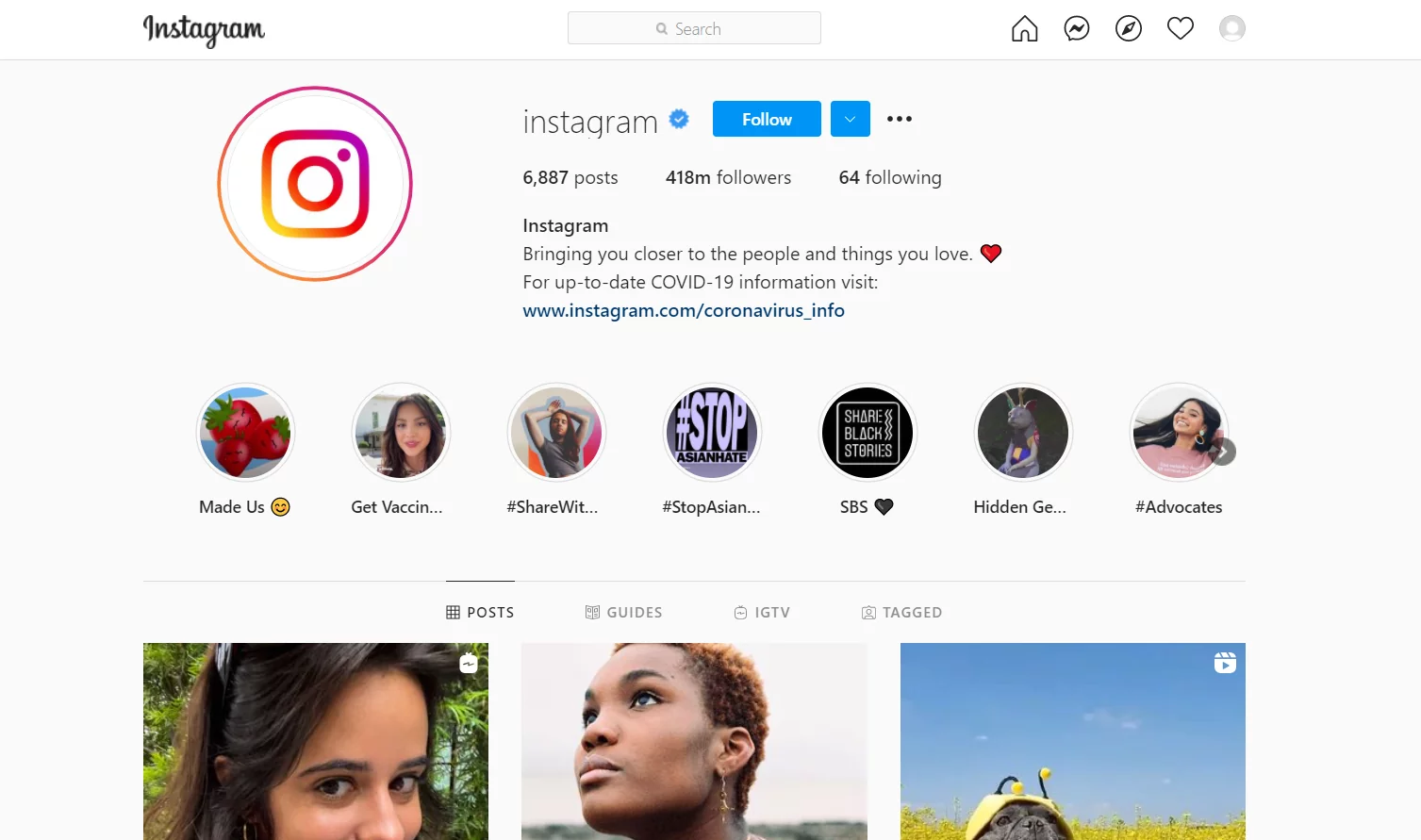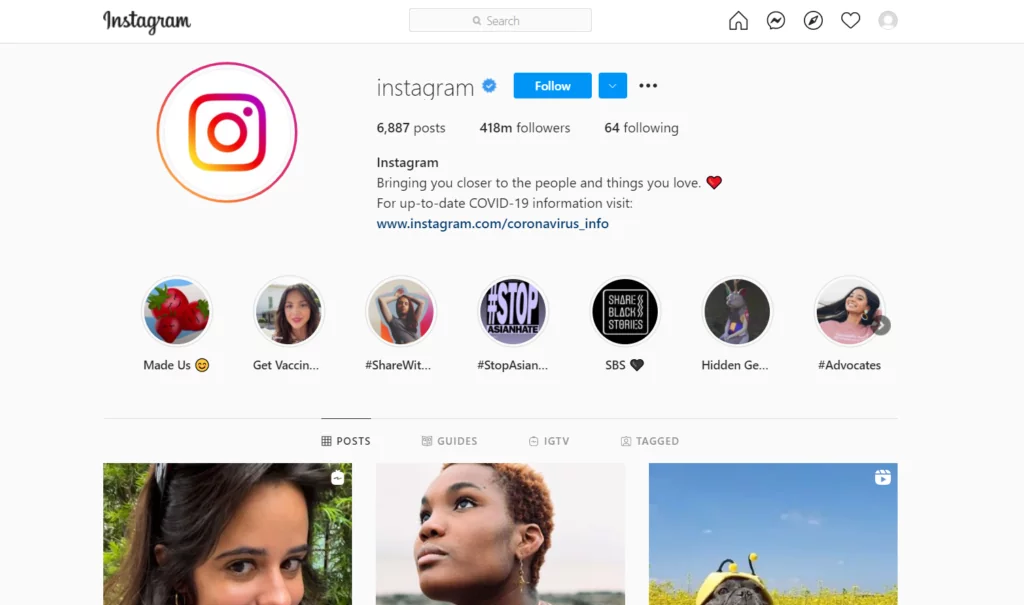 Connect with Facebook For Ads Creation
To start advertising on Instagram, you will need to connect it with your Facebook business page first. The following steps will guide you through linking your accounts. There is no option to create separate Instagram ads as the Facebook ads account provides room for Instagram ads creation.
Step 1- Go to your Facebook profile on your computer. Click 'Pages' > Choose which page you want to connect to your Instagram account.
Step 2- At the left side of your screen, click "settings" > find "Instagram" and click to connect.
Step 3- Put your Instagram username here and find the right account click "connect" after choosing the right one. And you are done with the connection.
You will also notice the "Disconnect Instagram" button below after the successful connection.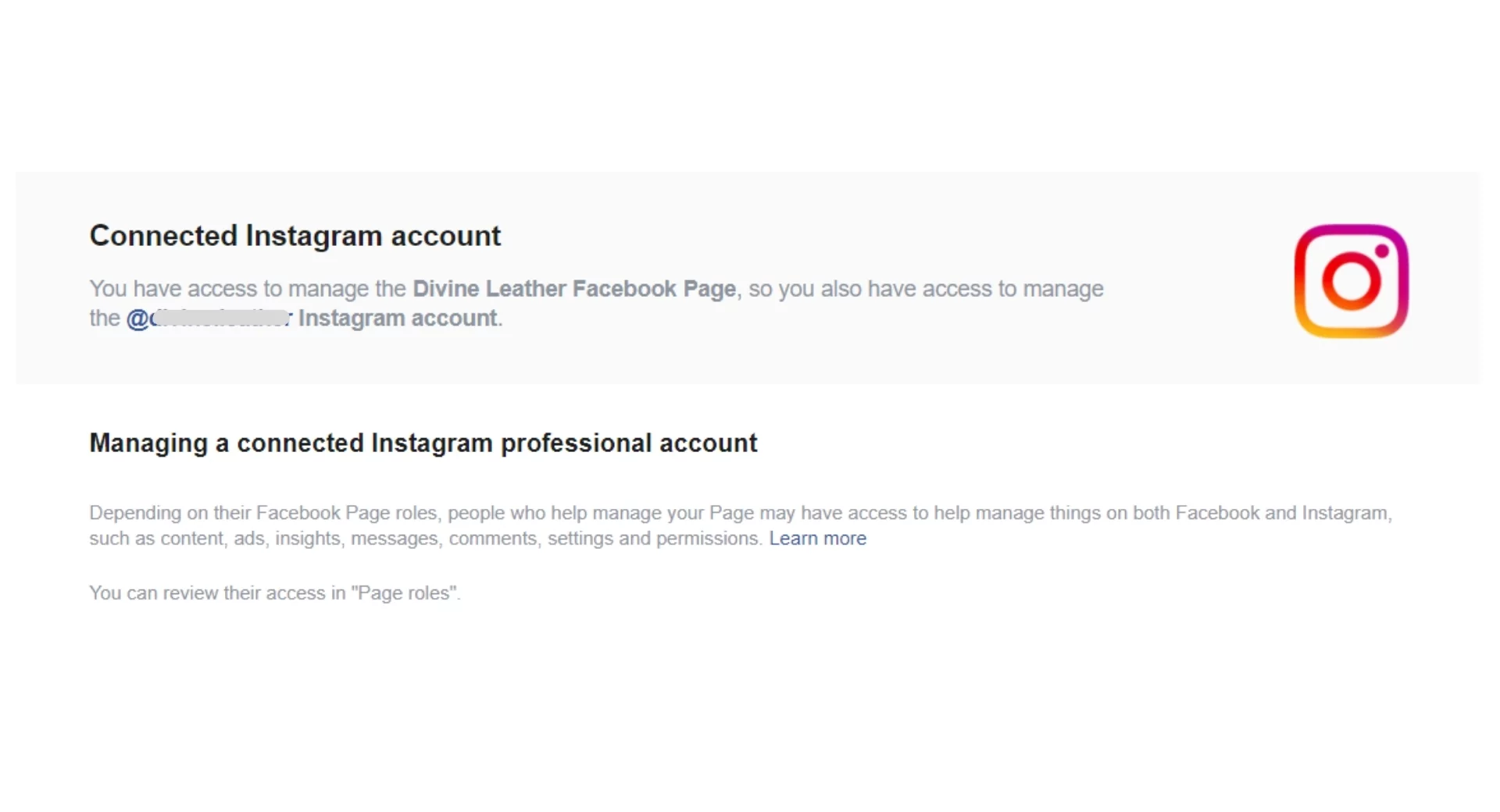 Now you can start creating your ads for Instagram. Creating an ad for Instagram is the same as creating one for Facebook, so just select the account for which you want to create the ad at the last 'Ads' level.
Marketing Your Business
Did you set up Instagram for business? But it has no clue if you are not using Instagram Marketing. It is a powerful tool that can help businesses grow. If you are looking to market your business on Instagram, there are several ways that can help. We will try our best to discuss all the possible ways to do so.
Paid Promotions
The first and the most important thing is the paid promotion. With such an impressive number of people using the app, brands are now looking for ways to get their products and services noticed on Instagram through paid advertisements.
You can create ads for awareness, consideration, or conversion. It allows you to choose the objective as per your need. If you think that your brand needs more attention then you can choose awareness or if you want more people involvement then you can choose a lead generation objective and so on.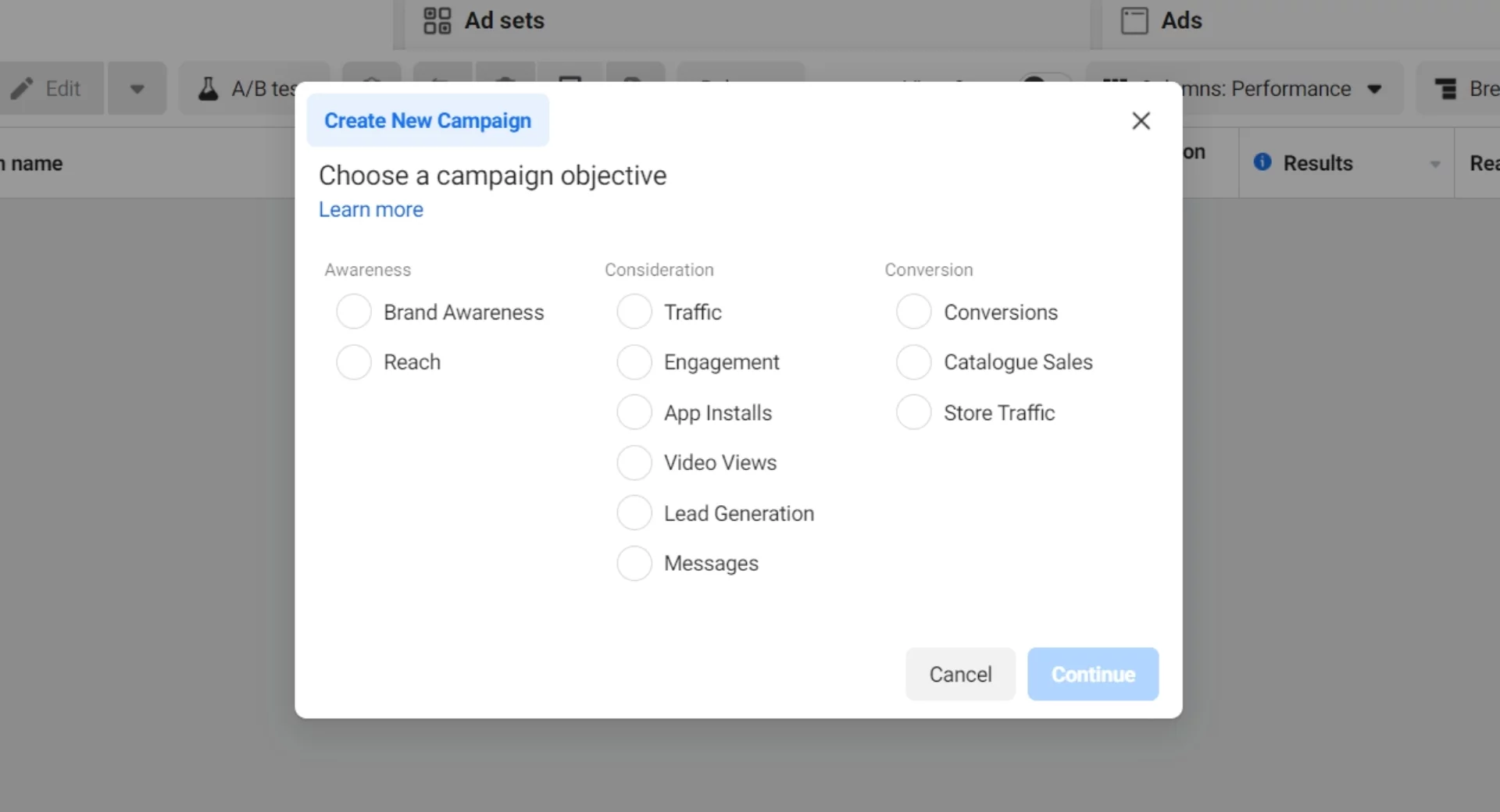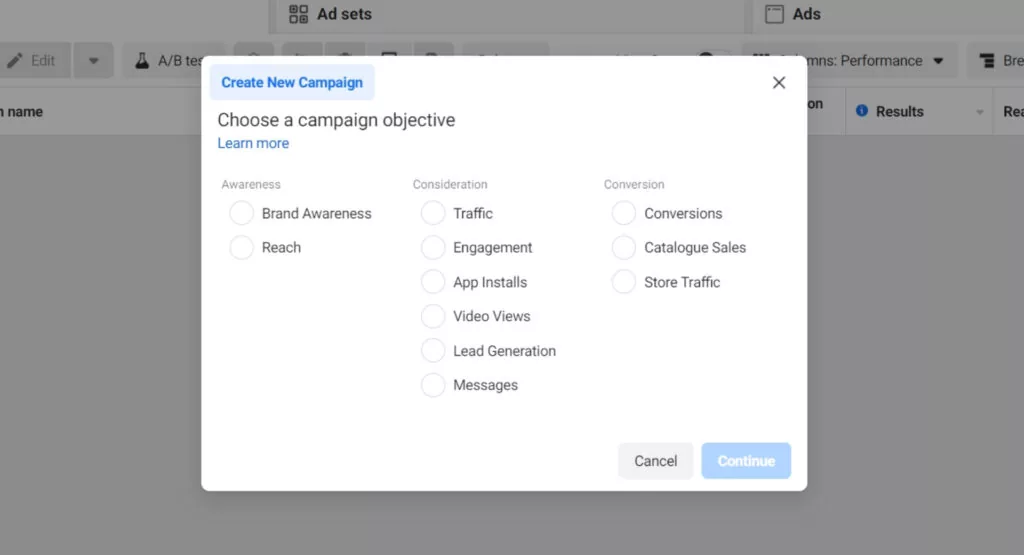 Influencer Marketing
Influencer marketing is another marketing technique adopted by many businesses. It's considered the most effective technique nowadays. You can easily find the right influencer according to the budget you may have to spend at that time.
Sometimes you don't even have to pay the influencer. You connect with each other with a contract that you both will shout out to each other. Or sometimes you send your product for free to the influencer and they advertise it without charging some extra money.
Influencer marketing is a vast field to cover, there are many more ways to start with it. In reality, it's a simple form of word-of-mouth marketing. Influencers have a strong fan base and people are willing to try the suggestions by the one they trust. We should start focusing on influencer marketing now.
Conclusion
Instagram is a comprehensive chapter to learn if you want to exceed your business to no boundaries. It has a variety of options for advertisement and promotions but the art is to find the balance between your brand image and marketing technique. The purpose of the whole discussion was to make you learn about the basics of how to set up Instagram for business. There are many more things like the commerce account for Instagram shopping setup or the execution of the profitable ad.
We are always here to help you out regarding any issue you face while following the steps we have discussed in the above sections. If you want to set up Instagram for business professionally then you can hire our Instagram Marketing Service as we have an in-house team of professionals to manage your work. We ensure 100% quality every time and you will see the prominent results of the work done by experts.